Brooklyn Dumpling Automat Concept Chain Coming to Long Island
Using an app and innovative technology, dumpling shop looks to revolutionize quick food service by drawing on the past.
Sometimes the best innovations come from updating some technology that was thought to be past its prime. In the case of restaurateur Stratis Morfogen, he took the automat and adapted it with today's tech to create something new in food service.
Dumplings are hot. Not just when they're served right from the kitchen but they are a food item that is also making a resurgence and with Brooklyn Dumpling Shop, Morfogen is marrying past and present trends and launching both into the future.
This newest venture is also on fire.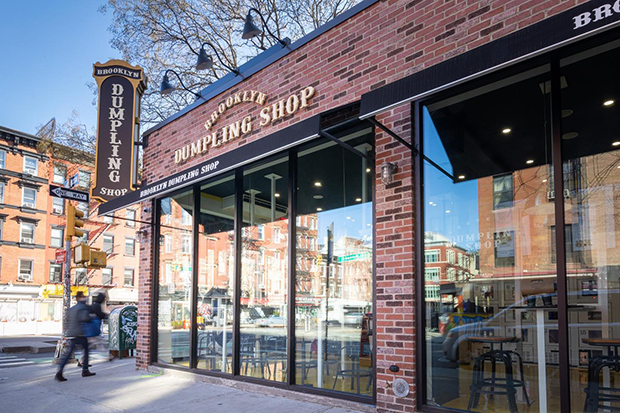 The restaurant launched in Spring 2021 in New York City and is already expected to open 125 spots by 2023 – 50 were signed before the first restaurant ever opened its doors!
One location is planned for Garden City, according to a story in Newsday.
Automats were a concept that hit their stride in the mid 20th Century. Patrons would insert change into a machine and out would come a sandwich. The automated process couldn't keep up with the times, according to an interview with Morfogen (see video below) and the technology did not adapt to paper bills or credit cards. But times have changed and while vending machine food has its place in our society at the low end of the food service industry, Brooklyn Dumpling Shop has made the automat hip and functional again.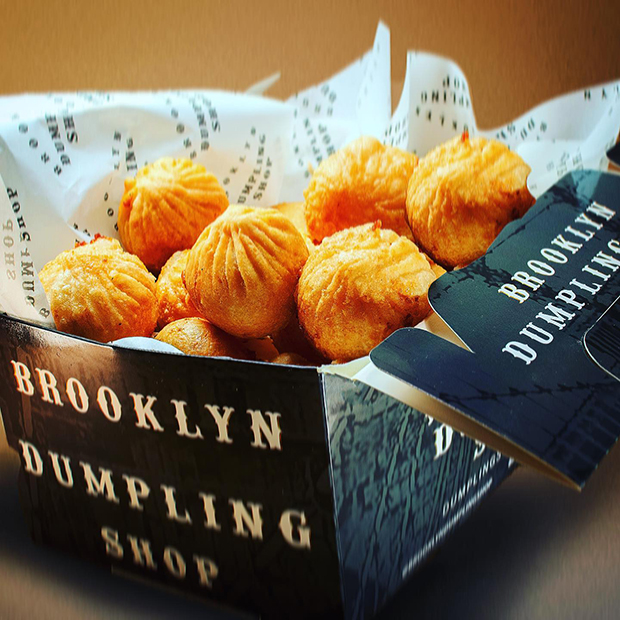 Brooklyn Dumpling Shop is 100% contactless – a plus in the post-pandemic age – and in the modern version of the automat machine, hungry customers can place an order from a phone app and pick up their food from a 150-degree heated locker that a cook inserts at a predetermined time. Wave your phone and the locker opens with your meal.
The variety of dumplings offered are wide. Dumplings include four per order and come in tasty flavors like pastrami, Philly cheesesteak, bacon cheeseburger, lamb gyro with tzatziki, PB&J, and more. They even have a "Breakfast Cro'sumpling," which is a flaky croissant shaped breakfast dumpling with bacon, egg and cheese or sausage, egg and cheese.
Brooklyn Dumpling Shop partnered with Fransmart, a franchise development company behind household brands like Five Guys Burgers & Fries and The Halal Guys, as its exclusive franchising partner to grow its brand. The innovative automat concept is currently looking for experienced franchisees and qualified investors to introduce the concept to major media markets across the country.