Casarecce Italia Opens in Bellmore
Owners of Meritage Wine Bar in Glen Cove have a new Italian spot.
Promising handmade pasta and sauces made from the freshest ingredients, the owners of Glen Cove's Meritage Wine Bar opened Casarecce Italia in Bellmore in January. They also pledged to get their produce as locally as they can source it.
For those who want to know, casarecce is a short pasta noodle with curled edges and a groove down the middle – looking a little like a rolled-up scroll.
Of course, the pasta menu includes casarecce with pepita pesto, rock shrimps, diced tomatoes, ricotta cheese, and local arugula ($25), pappardelle with veal, pork and beef ragu ($25), baked cannelloni stuffed with ricotta cheese, parmesan, and spinach, topped with house stewed fresh tomato sauce and basil ($22).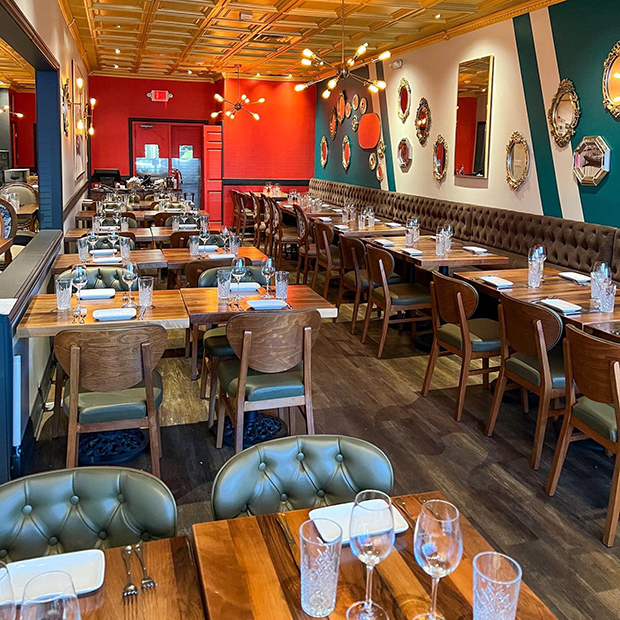 On Yelp, Costa B, from Bellmore, gave Casarecce Italia five stars.
"This place just opened a few weeks ago, I must admit I was impressed with the ambience and decor, they did a lovely job renovating," she wrote. "Full-service bar, they have a cocktail and wine menu, food was delicious."
Michael R, who came from Brooklyn to eat there, also raved.
"Menu and food is excellent," he wrote. "Definitely a deviation from your typical Italian menu, which is refreshing. The inside is funky and fun. We will definitely be going back!"
Location: 2620 Merrick Road, Bellmore, (516) 308-7224.